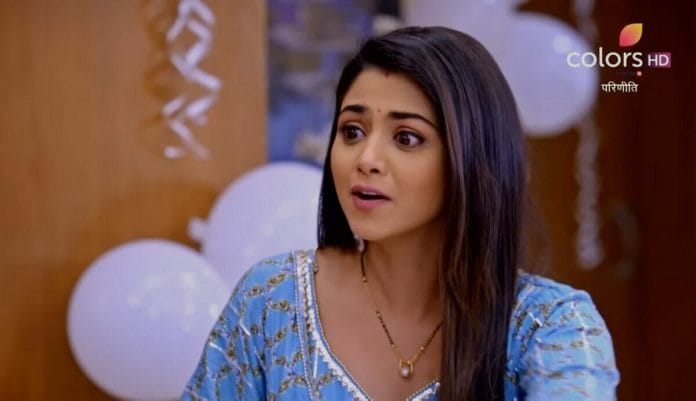 Parineetii Spoilers, Upcoming Story, Latest Gossip , Future Story, Latest News and Upcoming Twist on tellyexpress.com
Parineeti is Colors TV's popular show. This show never fails to entertain its audience with a unique story line. Now, the series focuses on Neeti to find the truth
In the recent episode we see; Neeti brought Vishal to Mehara mansion. She was excited to surprise Parineet. She called Parineet to return home asap. She asked Rajeev to return home asap. She decorated the room to surprise Parineet. Meanwhile, Parineet returned to home. Neeti brought her to room.
She was shocked to find Vishal there. Neeti said to her it's a surprise for him. She narrated to her that he met with an accident. She brought him to home. Rajeev helped Biji to find his specs. Biji asked Parineet what was she doing there.
She asked Rajeev to find the album for her. Later, Rajeev was shocked to find Vishal there. He dreamt like he was got caught by Neeti. Biji revealed the truth to Neeti. Later, Rajeev hide inside the restroom with Neeti. Biji heard her voice.
In the upcoming episode viewers will see; Rajeev and Parineet will take around the sacred fire. Neeti and her mom Sukhwinder get shock to see them together. Neeti will ask Parineet what's going between her and Sanju? Parineet will tell her that nothing going between them.
Biji will ask her why she is lying to her. Who is Sanju? Sukhwinder will introduce him as Sanju. Gurpreet will ask Parineet to reveal he is Rajeev. Parineet will introduce Rajeev to them.
What will happen next? When will Parineet reveal the truth to Neeti? Will Rajeev get caught?
The upcoming episode will answer all our questions and stay in tune with our space for more updates