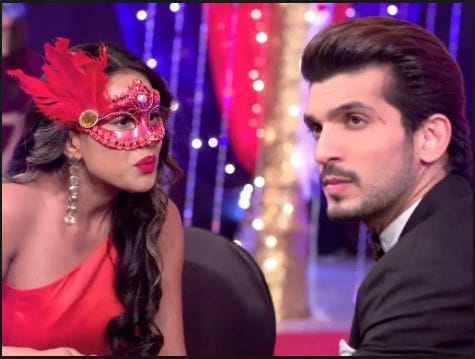 High voltage drama ahead in colorstv revenge drama Ishq Mein Marjawan.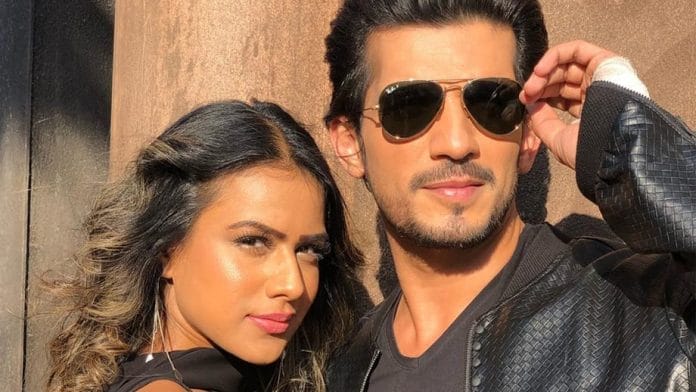 As reported earlier, in the show Aarohi's sister Kia made her entry and Deep is manipulating her against Aarohi.
Aarohi asks Deep to give her the keys of the door. Deep says because of you Kia is in trouble. Aarohi blackmails Deep that she has a recording of his sin with her and if he doesn't save her sister then she will give the recording to the police. Deep saves Kia from the police and later he manipulates her against Aarohi. Deep says to Kia that Aarohi was the one who spoiled your life and now she wanted to give to the police. Aarohi had send police there for you. Kia believes Deep and says she will revenge Aarohi.
Late at night Kia goes to Aarohi's room to attack her. Aarohi wakes up and asks Kia to listen to her once. Kia shouts at her and tells her everything what Deep has told her. Aarohi asked Kia not to believe Deep as he loves to play with the lives of the innocents. Kia and Aarohi had an huge argument and in a fight Aarohi falls down on the broken pieces of glasses. Kai screams loud and Aarohi's father comes there. He panicked seeing Aarohi's condition. Kia runs from there.
Now in the upcoming episode will see, Aarohi's father finds her lying in a pool of blood and Deep tells him not to take her to the hospital. Afterwards, Randhir sees Deep inforiming the police about the gold mine. Meanwhile, Kia will assure Aarohi that she will support her against Deep. Afterwards, Deep throws a party.
What twists await at the party will be interesting to watch.
Keep looking this space for more updates.