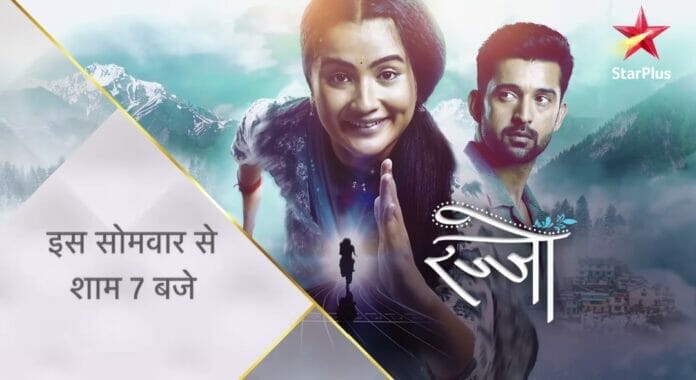 Rajjo 10th November 2022 Written Update on TellyExpress.com
The episode starts with Urvashi saying to Arjun that he will win the race. On the other hand, Sia feeds curd sugar to Rajjo. Arjun and Rajjo get ready for the race. The Thakurs cheer for Arjun, while Chirag and Sia cheer for Rajjo, which shocks the Thakurs. Sia asks Rajjo to defeat Arjun. Urvashi asks Sia to stop. Chirag says to Urvashi that Sia isn't doing anything wrong to stop her. Madhu asks Urvashi to let it be and taunts Chirag. Arjun asks Rajjo if she's ready to run. Rajjo says that she's ready to win. Pankhudi tells the race's rules and the area they should cover. Urvashi says that Rajjo is disqualified as her dress code isn't complete. Chirag defends Rajjo. Rajjo asks Chirag which rule she broke. Arjun says to Rajjo that she didn't wear shoes, which is the races' first rule. While the Thakurs take Urvashi's side, Chirag argues with them, supporting Rajjo. Madhu asks to stop the race and announces Arjun won.
Chirag asks if Arjun is scared to lose to Rajjo, which angers Madhu. Rajjo agrees to get shoes before 5pm. Arjun says that Rajjo shouldn't be late, even for a minute. Rajjo asks Arjun to run in the Diwali race if she fails to return in time. Chirag is about to take Rajjo along with him to get shoes for her. But Madhu stops him and says that he will see her dead if he helps Rajjo in anyway. He asks Rajjo to choose between his mom and Rajjo. Chirag gives the stopwatch to Rajjo and says that she has only 45 mins. Rajjo says that she shouldn't lose that day for her mom. She runs. Rajjo is shown running in the street. Laga mitti mathe. There, the Thakurs are happy that Rajjo will get disqualified as she won't be able to get new shoes.
Rajjo goes to the hospital. She takes out her mom's shoes from the bag. She wears them and realizes that they're not her size. She says to Kaka that she can't run in the race without shoes. She cries, wondering what to do. The doctor arrives there and urges Rajjo to pay the hospital fees else he will throw her mom out of the hospital. Rajjo puts some clothes inside the shoes so that the shoes can fit her feet. She runs from there.
The Thakurs decide to celebrate Arjun's victory since Rajjo hasn't returned yet. Chirag says that there are still four mins left, so they should wait as anything can change at the last minute. Arjun agrees and mockingly says that they will see what will change. Rajjo arrives on time. The Thakurs mock Rajjo for wearing old and torn shoes. Just then, a courier boy delivers new shoes to Rajjo. Swara asks Rajjo who sent her this. Rajjo says that the coach Sir must have sent it. Chirag whispers to Arjun that he arranged the shoes very fast. Arjun says to Chirag that he plays only fair games, so he has got shoes for Rajjo and nothing else.
Arjun and Rajjo get ready to run. Arjun wishes Rajjo luck. Rajjo asks why he wishes her luck when he wants her defeat. Arjun says that he wants Rajjo to give her best in this race so that he will enjoy defeating her. Rajjo says that Arjun needs luck as he will fall straight on the ground when he is defeated by her. Arjun and Rajjo start to run.
The episode ends.

Precap: Rajjo wins the race. Arjun faints. Thakurs rush Arjun to the hospital. Kaka phones Rajjo and says that Manorama will be left to die in the streets if they don't pay the hospital fee. Rajjo says that she will handle both of the relationships.
Click to read