In Star Plus longest show Yeh Hai Mohabbatein Raman will plan to trap Sahil.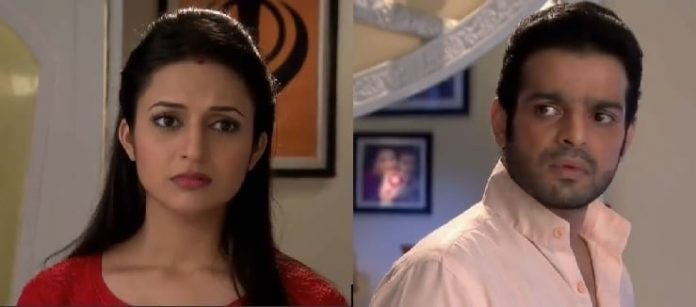 So far it is seen, Raman asks Ishita why she didn't tell him before about Sahil's plan. Ishita tells him that she didn't get time to tell him as Ruhi's life was at risk. Sahil has Ruhi's pictures and if he will give it the police than Ruhi will be declared as a terrorists. She also tells him that Sahil has given her some powder which she has given to Rohan for testing. Rohan asked Raman and Ishita to tell him how he can help them. Raman says Sahil is smart and they have to be more careful before doing anything.
Ishita worries and tells Raman that Sahil may harm them as he would have got to know that she has told the truth to him. He has fixed CCTV to each corner of their house. Raman asks her not to worry and assures her that he will fool him and bring those packets from her clinic. Otherside, Sahil once again threatens Ishita and asks for the clinic keys so that he can take out the boxes. He says he wants to surprise Bhalla's.
In the upcoming episode will see, Sahil will try to receive the keys to Ishita's clininc and will aquire the keys of Ishita's clinic. Here Raman will plan to trap Sahil. Meanwhile, Aaliya and Yug's wedding preparations will begin in a full swing at Bhalla house.
How Ishita and Raman saves Ruhi and their family will be interesting to watch.
Keep watching this space for more updates.