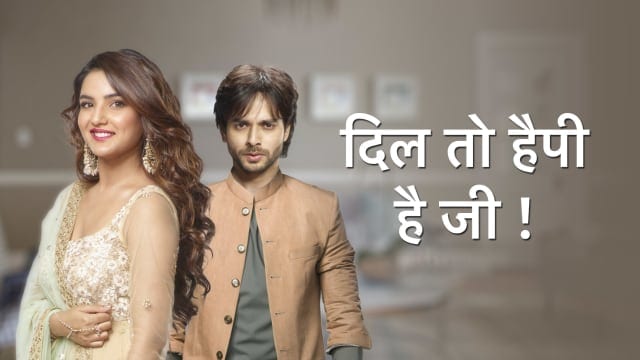 Gul Khan produced show Dil Toh Happy Hai Ji, to witness high voltage drama with Rocky deciding to propose Happy and his mother threating him to commit suicide if he does so.
Simmi decides to bring Happy and Rocky together other side Sania shouts at Mr. Bhatia when he brings her back from Rocky's house. Bhatia says he has planned something and she will surely get Rocky.
Rocky stitches starts bleeding, Happy rushes him to the hospital. Happy gets worried and Rocky asks her to calm down. Someone looks at them secretly. Later, Rocky donates the money for the kids. Happy smiles looking at him and they both plays with the kids. RV interrupts them and asks Happy why she didn't came to meet him. He asks Happy, did she lost faith in him? Rocky looks on and gets angry. Rocky scolds Happy for calling RV. Happy says to him that she didn't called him. Meanwhile Simmi gets stuck inside the lift. Happy and Rocky helps each other to open the lift. They get Simmi out of the lift. Rocky consoles her and someone looks at them secretly. Simmi says to Rocky that Happy cares for him. Rocky looks at her.
Now in the upcoming episode viewers will see, Rocky will realize his love for Happy. He will decide to propose to her. However, his mother threatens to commit suicide if he does it.
What next happens in Dil Toh Happy Hai Ji, will be interesting to watch.
Keep looking this space for more updates.