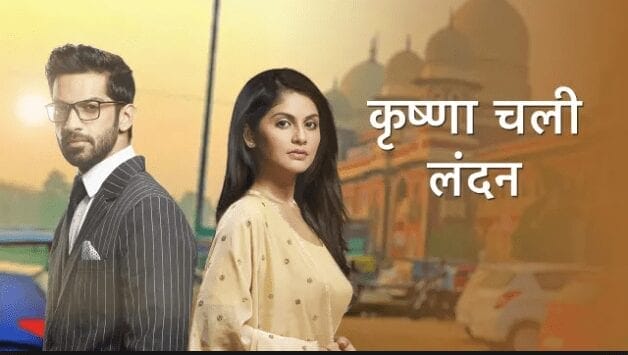 Next in star plus show Krishana Chali London, Veer will get a strong clue against impostor Radhey.
In the episodes it is seen, after examine Radhey Dr.Rao says he is Radhey and he just remember few things. He asks Krishana did she run away from mandap on her marriage day. Krishna says yes, Doctor said, Radhey remembers this. Gajanan says Radhey is saying whatever he is recalling randomly. Meanwhile, one man rushes to them and says his buffalo is ill. Radhey says he will help him and with each of his act everyone believes that he is real Radhey only. Radhey while curing the man's buffalo recreated the same situation which he had done in past. Gajanan and everyone gets happy. Here, detective calls Veer and tells him about the fake Radhey. Veer thanks him and says he will prove to Krishna. Veer treats girl at his hospital and talks to her. The girl sees Radhey's picture and calls him Mohan. Veer asks him do she know him. The girl started shouting and lies to everyone that Veer was misbehaving with her. Veer was shocked at her strange behavior.
Now, in the upcoming episode will see Veer will try to talk Krishna. She will refuse to talk to him. Veer will think he will talk to Krishna when has gets a solid proofs against imposter Radhey and later, he will get some old case files.
It will be interesting to watch, how Veer will expose Radhey in front of all. To know more keep watching Krishna Chali London on Star Plus.
Keep looking this space for more updates.