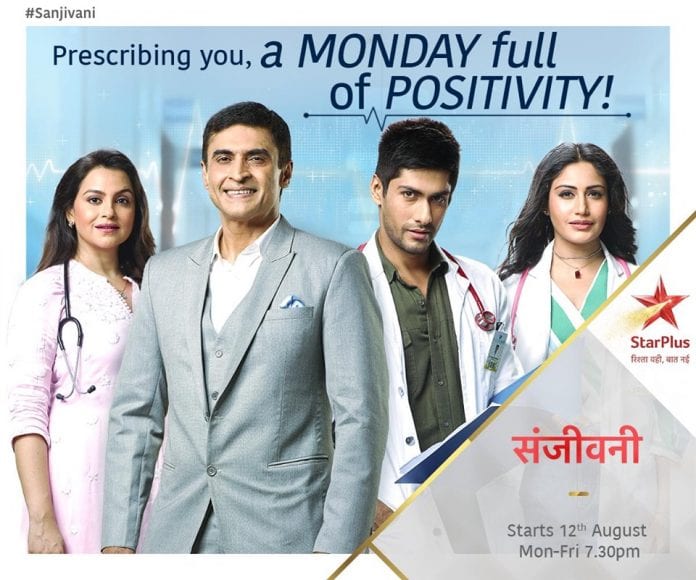 The episode starts with Vardhan acting all generous and takes the patient away saying that he will correct the bills. Shashank asks Sid to be careful as once again he had a narrow escape. Sid leaves upset. On the other hand Aasha is with Vardhan who rejoices his victory. He asks Aasha to stick to the plan and keep Sid away from Ishaani. He finds Aasha lost in thoughts and asks what happened. Aasha says that they've already troubled Sid a lot and shouldn't do it any more. Vardhan gets furious at it and asks if she started considering herself to be a real wife of Sid. Aasha says nothing like that. Sid has made her stay despite after knowing all her deeds and she feels bad. Vardhan lashes out at her and asks her to stick to the plan else he will ruin her career . Aasha leaves.
Sid sees Aasha and lashes out at her to reveal the reason for her troubling him. Ishaani comes there and asks Aasha why's she ruining another doctor's career. Aasha remains quite while Ishaani asks her to promise on her child to reveal the truth. Aasha gets shocked and leaves immediately. Ishaani too leaves upset. Sid says he had enough and now he will live his life on his own ways. He says that he become the old Sid and will live life on his terms. He leaves with determination.
Ishaani gets into the cab to leave home unaware of Sid being in the driver seat. They both drive away. Aasha is trying to call Sid when Vardhan calls her. He scolds her for not doing her work properly by keeping Sid away from Ishaani. He says about them leaving together from hospital. He once again threatens Aasha to call her father and let him know about her pregnancy. Aasha begs him not to do so and Vardhan leaves warning her. Aasha fumes.
Ishaani sees Sid and gets shocked. She asks what's he doing and asks him to stop the car. Sid denies doing so and says about his decision of living his life with her as she's the love of his life. He says that they are going to Lonavla for spending some time with each other. Ishaani threatens Sid to jump out. Sid stops the car and Ishaani gets out of it. She says that it is wrong and she won't do it. She says that Aasha is still his wife and they can't be together till then. Sid says that he only promised to give a name to the child. Ishaani denies hearing anything and leaves.
Aasha is worrying about Sid not coming home yet. Guddu is playing snake and ladder with a kid and advises him to not to cheat as they will definitely get a downfall when they cheat. Aasha felt as if its directed to her but consoles herself that she's not doing it willing. Ishaani is lost in Sid's thoughts. She opens the window to see Sid wearing SidIsha locket and with love boardings in his hand.
Precap : Ishaani couldn't swipe her card and Sid helps her. He says they both together can make any red signal into green. Aasha sees it.