After running competition, it's time for Kabaddi match in Colorstv popular show Shakti Astitva Ke Ehsaas ki.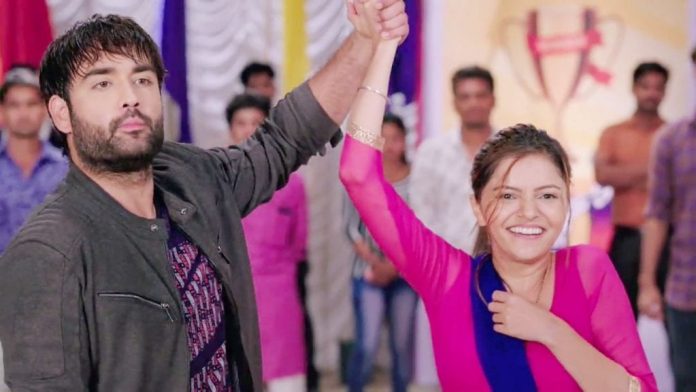 In the episodes it is seen Harman and Saumya is enjoying BACKTOSCHOOL life. The duo is studying in the same class and at home too Harman and Saumya shares same study room. Saumya asked Harman to learn the chapter. Harman says he feels sleepy. Saumya insisted him to wake up and study but he falls asleep on her lap. Otherside, Harman and Saumya on their way to school spots Sindhu (Harman's cousin) with some boy. Sindhu told them he is Ankush, whom she loves a lot. Ankush tells Harman and Saumya that his family is against love marriage but he can't live without Sindhu. Harman assures that he will talk to his parents.
Now, in the upcoming episodes will see Harman and Saumya will bunk the class after, the duo will come to that Ankush tried to do suicide. Ankush's parents will blame Sindhu for this but later they will get ready for their marriage alliance with a condition. His parents will ask a dowry of 1.5 cr. Harak Singh will agree to give money to them and soon marriage functions will start in the serial but before that will see Harman and Saumya Kabaddi match at the school.
At school, Harman and Saumya are placed in opposite teams for a Kabaddi match. What happens at the match will be interesting to watch as recently, Harman and Saumya participated in the running competition. At the competition after Saumya gets hurt due to marbles thrown by some people, Harman carried Saumya on his back and completed the race.
Is this Kabaddi match is planned by someone, as at one side one female teacher is seen falling for Harman while at other side one male teacher of the school wants to take his revenge from Harman and Saumya, well for all the answers stay hooked to your seats and keep watching serial Shakti, mon-fri 8pm on Colorstv.
Stay tuned with us for more updates.