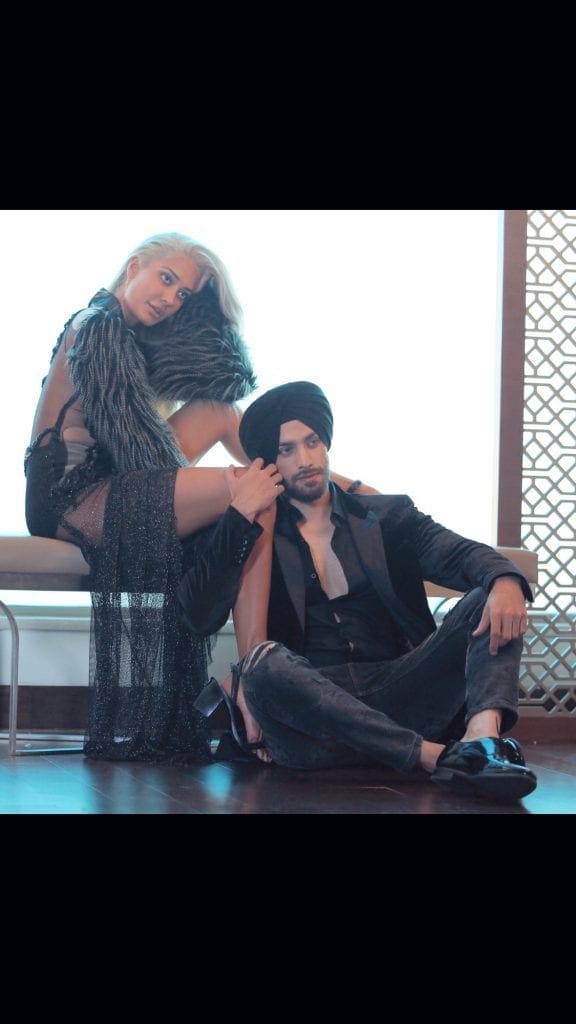 The world of modelling is no easy place to be in. It is a world where you are exposed to different prejudices based on your religion, appearance, skin colour etc. The story of model Lisa Haydon is no different. Model Shehzad Deol, who shared a great equation with Lisa on his show Top Model India, says that she too underwent a fierce struggle in making a name for herself. Shehzad is currently seen in The Ace of Space on M TV.
Shehzad, who was judged by Lisa on the show, shared his struggle of trying to making it big as a Sikh model with her. This was when he got to know her struggle as well. "When I wanted to become a model and started my journey, there was no encouragement. People used to judge me because of my turban as they used to feel I won't be able to do justice to my modelling assignments. But I never lost confidence in myself as I knew from the beginning what people feel is my weakness, is actually my strength. And when I happened to share this with Lisa, she also shared a story almost on the same lines. She says when she started her journey as a model, people used to discourage her for her dark skin and they never used to consider her for any magazine covers. But a few years down the line, the story was very different. So, she encouraged me and told me I should never compromise on my decisions," he says.
Looks like Shehzad took her advice seriously and has been trying to bring about a change in people's mindsets, through his struggle. "I want to be a role model for lots of people, who think they cannot break conventions because they are different looking for whatever reasons. I want to give out a message that if I can do it on my terms, you can do it too," he says.
Meanwhile, Shehzad says that he continues to share a great bond with Lisa. "It's an absolute pleasure to be judged by Lisa on the show. We share a contestant and a judge relationship but at the same time, there is something more to it. Off camera, we talk and share a lot of things which is really encouraging and enlightening."
Shehzad shares that before judging this show, Lisa was aware of Shehzad's identity as his colourful turban always used to attract her. In fact, Lisa also asked Shehzad to tie a turban for her.
He was thrilled when he got the chance to be in a photoshoot with her. "I also got an opportunity to do a photoshoot with her which was part of the show. That was the time when I opened up a lot to her. I also made her comfortable as it was a very special moment for me. Later, I thanked her and appreciated her patience with me. After the end of the photoshoot she too thanked me for my attitude towards her. She liked my being respectful towards her," he says.
Ask him which films of Lisa's he loves, and he says, "'Shaukeen' and 'Aye Dil Hai Mushkil' are my two favourite films of Lisa. I am looking forward to share my onscreen time with her every week in Top Model India."