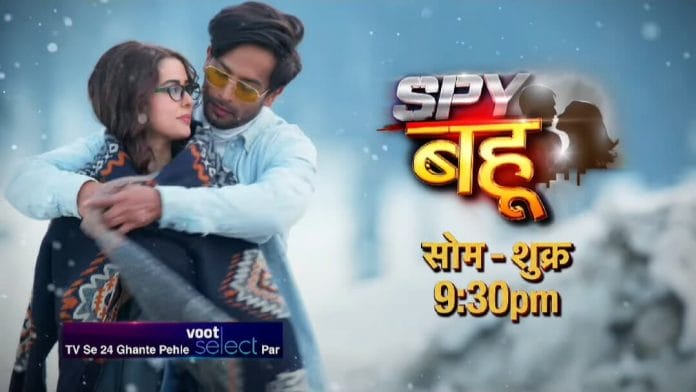 Spy Bahu 15th September 2022 Written Update on TellyExpress.com
The episode starts with Yohan losing his mind after knowing Veera's truth. Sejal calms him down. He realizes how Sejal had kept telling him the truth but he didnt trust her. Yohan feels guilty and tells Sejal how his own Masi and best friend could betray him. He recalls how Sejal had said she is Mahira. Yohan tells if Veera had always been lying that means Sejal was always saying the truth. He asks her again if she is his Mahira. Yohan tells her that he knows she never lost her memory.
Yohan continues to tell how that night when he and Sejal had restarted their friendship, she had same thing which she did in the past which made him sure that she hadn't lost her memory but he wanted to give her a chance and accept her truth on her own. He asks Sejal to tell him if she is his best friend. Sejal accepts being Mahira Mirza. She also tells about Fahad whom they met as Abhishek was her brother and a trained terrorist by Veera Nanda. She tells how she only wanted to give him a normal life but everything went wrong.
Sejal tells Yohan to keep control on his emotions. They need to catch Veera and fake Mahira with proofs or else they cannot prove anything. Yohan promises her that she is no more alone in her fight. He falls on his knees and asks for forgiveness. She sits down too and hugs him confessing her love again. Both share emotional moment. At morning, Yohan doesn't feel like eat breakfast. Sejal tries to feed him by her hands. Veera comes there and Yohan loses his temper.
Veera starts her acting as always and tries to talk to Yohan. He acts rudely but Sejal calms him. Veera gets call from manager and makes excuse that its from NGO. Yohan tells Sejal how can she bear Veera's acting and he is feeling suffocated so he will go outside. On other side Ahana gets ready and comes to meet Arbaaz for their niqaah. Ahana tells Arbaaz to stop being impulsive and reminds him that they both are terrorists and don't have any personal life. She threatens him that Sirji can end their life in a minute if she knows the truth. Shalini is shown overhearing their conversation.
Shalini realizes Mahira had been lying about her identity and Sejal was right that she isn't terrorist but Mahira is. Veera Nanda comes there with manager in her Sir ji getup. She shows some photos to Ahana and asks if she and Arbaaz had been selling off weapons from Nanda industry to rivals. Ahana says those are morphed and she never betrayed her. Veera takes out gun and points at Ahana. But later shifts it to manager and tells she knows he is one who had sold weapons and now wanted to put blame on Ahana and Arbaaz. She shoots him and kills him on the spot. The episode ends with Shalini being dumbfolded knowing Veera is Sirji and witnessing everything that happened.
Click to read