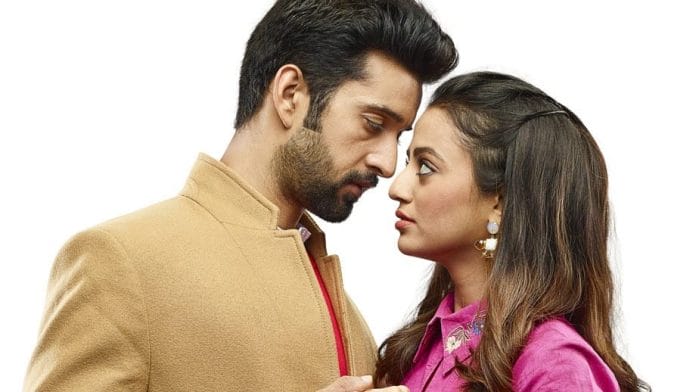 Star Bharat's newly launched love saga 'Sufiyana Pyar Mera' starring Helly Shah and Rajveer Singh in the lead roles is going abuzz with lots of dramatic turns of events. Everyone in the show is plotting their own ideologies against one another. In quite an intriguing episode from the series that aired recently, fans could feel Kainat's stubborn craze for Zaroon and Saltanat's dilemma of what is the righteous thing to do. While Zaroon is still so much in love with Saltanat, he plots to get Kainat married to Humza in order to make a way for him and Saltanat.
Saltanat, upon realizing what Zaroon is up to don't like this scenario so she thinks she must take it on her hands and do something to stop it. She vouches to not let Zaroon succeed in his ploy so that Kainat will not be any more disheartened than she already is. Saltanat will then disguise herself as Kainat and schedules meeting up with Humza. After meeting Humza, she sincerely requests him to reject this marriage proposal for the reason that she is so much in love with Zaroon. Now it will be an interesting plot twist to see how Humza takes this declaration of love coming to form Kainat? Will Saltanat be discovered by anyone when she so effectively plays the role of Kainat to turn the situation to her liking?
What will be Kainat's reaction to all this? Will she be successful in dodging marriage proposal with Humza and get Zaroon married to her as she wishes? What will Zaroon do if his plan of marrying off Humza to Kainat falls on his face? Will he be ready to give up and compromise his love for Saltanat and settle down with her look alike?
To get all the answers on this, tune in to Star Bharat for Sufiyana Pyar Mera.