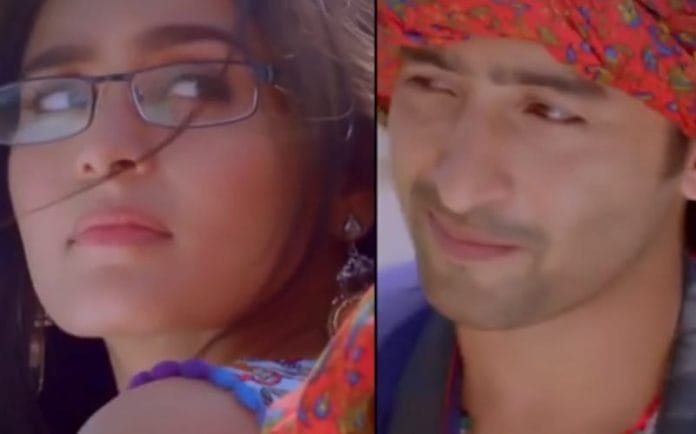 There are loads of visual treats falling your way if you are a fan of freshly brewed spin-off 'Yeh Rishtey Hai Pyar Ke' from the longest running show on Star Plus 'Yeh Rishta Kya Kehlata Hai'. First, viewers can rejoice for the show is heating up for the love angle between the two main protagonists Abir and Mishti. Abir is on the verge of realizing his feelings for Mishti as he subconsciously draws her painting with closed eyes. Cliched it might be, but this is definitely leading to Abir brainstorming the way he feels towards Mishti and who knows soon we may be able to witness him turning into an aashiq.
Mishti, now unaware of the myriad of emotions Abir is going through is bent on looking at Abir's drawing somehow. What will happen if Mishti actually sees that the drawing and realizes it's actually hers? Which dimension will the show take after this? There are lots of things yet to unfold and only time has all the answers
.
Meanwhile, on the other side of the show, it looks like the rift between Mishti's and Kunal's opinion will also gear up regarding her taking the new job much to his displeasure. Meenakshi will further add fuel to the silent fire burning within Kunal and as of result of which there will be a heated argument happening soon between Kunal and Mishti. What will be the aftermath of this argument? Will Kunal and Mishti break off whatever is between them and move on to another step of life? Significantly, what direction will the budding feeling of Abir's towards Mishti play a role after all these dramas unfold one after another? All of these are going up for a high voltage drama so fans can grab the edge of their seats and enjoy while it plays.
Keep following tellyexpress for more stories to follow.