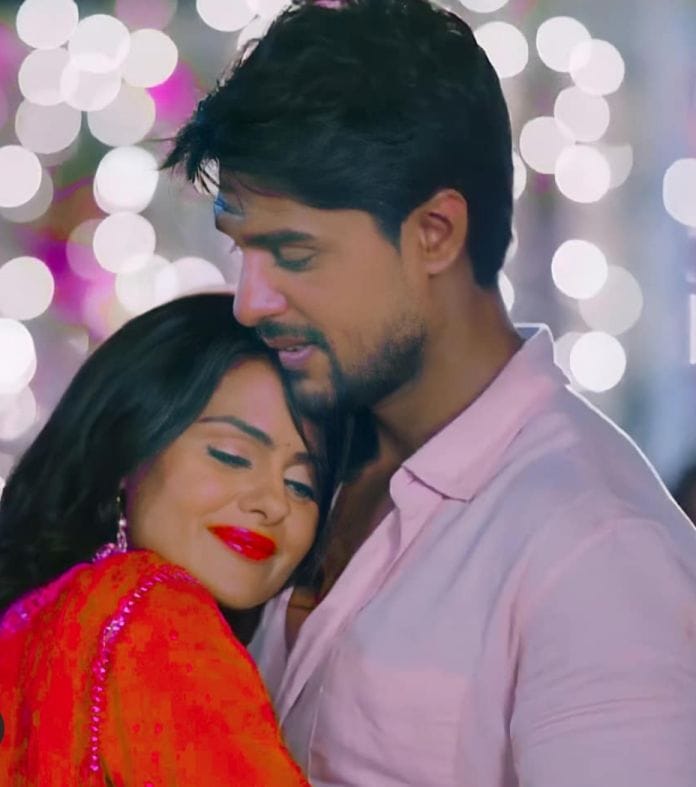 Udaariyaan 27th June 2022 Written Update on TellyExpress.com
The episode starts with Gurpreet and Kushbeer coming to see Jasmine. Gurpreet asks doctor how Jasmine is. Doctor rebukes the family for not taking care of a pregnant woman despite of being a big family. Doctor injects Jasmine. Tejo gets sacred and hides behind Fateh. Doctor says that Jasmine's child could get affected if they don't give her proper care. Doctor leaves.
Jasmine gains her consciousness and asks if her child is fine. Gurpreet nods yes. Lovely says that Jasmine fainted due to weakness as she didn't have food. Jasmine recalls throwing food as she ate pizza, burger outside. Rupy asks Jasmine why she didn't have food. Gurpreet says that Satti should know that during pregnancy it happens, they should force her to eat. Fateh says to Navraj to take Tejo with him. He obliges. But Tejo stands at the doorstep. Satti asks Jasmine why she isn't eating. Jasmine removes the pillow so that Gurpreet can see the wedding card. Gurpreet asks how Jasmine can have food when her wedding just got cancelled. Tejo comes in and calls Jasmine liar and says that it's her and Fateh's wedding card.
Fateh takes Tejo from there. Gurpreet rebukes Sandhus for not locking Tejo in a room. Rupy says that Tejo is their daughter, so they can't do it. He adds that they're getting her treated. Other side Fateh says to Tejo that Jasmine isn't well, so they should take care of her. He asks Tejo to not call her liar or bad. Tejo still calls Jasmine liar. Fateh frowns. Tejo apologizes. Here Rupy says that Jasmine is also their daughter and they know to take care of her. Gurpreet says that it can't be seen. She taunts them about Fateh serving Tejo all the time. She asks Jasmine to have food and gives her swear. Jasmine agrees.
Kushbeer and Gurpreet see Fateh and Tejo laughing.
Kushbeer reminds Gurpreet Fateh's condition after Tejo left them. He says that he saw Fateh happy after long time. Gurpreet says that she's more worried about future and walks way. Gurpreet is in call with Nimmo. Nimmo asks if Fateh took Tejo to the doctor and what he said Gurpreet says that she doesn't as Fateh is always there. Fateh brings food for Gurpreet. Gurpreet tries to make Fateh understand that Tejo isn't anymore the same and he can't look after her all his life. Other side Tejo gets adamant to call Fateh and cries. Here Fateh assures Gurpreet that Tejo will get well soon and doctor also said that there's possibility for her recovery.
Gurpreet says that he is going to loss. There Satti recalls Gurpreet's taunts and decides to not call Fateh. Here Fateh reminds Gurpreet that Tejo always supported him and this family, so he firmly refuses to leave her side now. There Rupy agrees with Satti. The latter sings a lohri that she used to sing when Tejo was a kid. Satti gets elated when Tejo calls her maa and asks to continue to sing the Lohri. Rupy and Satti get emotional.
The next morning Satti feeds Fateh sweet and says that Tejo called her mom last night. Tejo happily comes to Fateh. Jasmine fumes on seeing this. Fateh manages to convince Tejo to go to the doctor. Then Fateh comes to Jasmine. He says that he knows that she can look after her by herself. Jasmine agrees that Tejo needs him the most and he has to take her to the hospital. Fateh leaves. Jasmine thinks of doing something to prevent Tejo from recovering her lost memories.
The episode ends.
Precap : Jasmine plots to stop Tejo from getting her memories back. Other side Fateh takes Tejo to the places they have already gone. Tejo says that she remembers this place and the pakode made here. Fateh gets happy on hearing this.
Click to read