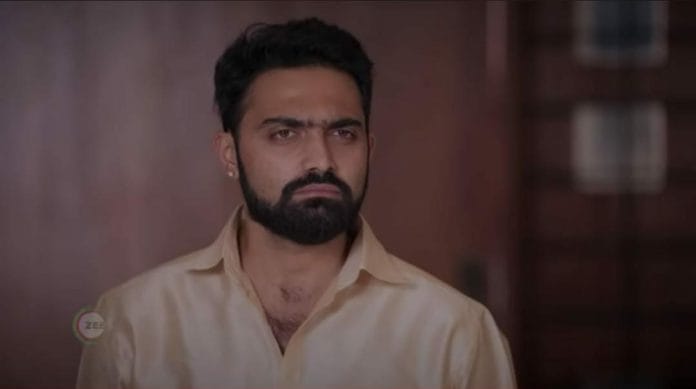 Vidya No 1 Upcoming Story, Spoilers, Latest Gossip, Future Story, Latest News and Upcoming Twist, on TellyExpress.com
how Vidya No1 is gearing up for drama with Vedavalli getting a shock of her life when Manasa and Karthik return home as a married couple.
Previously, it was seen that Vedavalli cut all ties with Manasa. She asked Karthik to take the property and money and to get out. Manasa and Karthik sought only Vedavalli's blessings. Manasa was about to reveal that Karthik saved her. But Abhishek interrupted them. He accused Karthik and Manasa for defaming him.
Vedavalli also supported Abhishek. Manasa requested Vedavalli to bless her. But Vedavalli refused stating that they were a stranger for them. Sanjay decided to call police when Karthik and Abhishek fought. Manasa defended Karthik.
Vedavalli asked Manasa to get out. Chandramohan asked Manasa to stay back. Chandramohan decided to go along with Manasa. But Vedavalli asked Chandramohan to remove the nuptial chain that he had tied around her neck before leaving. Chandramohan was shocked to hear this and stayed back.
Manasa gave the jewellery and walked out holding Karthik's hand. Preethi's mother urged Vedavalli to get Sanjay and Preethi married immediately as she didn't trust Sanjay anymore. Vedavalli gave Sanjay the nuptial threat and asked him to marry Preethi immediately. Sanjay and Vidya are shocked to hear this.
In today's episode, it was seen that as Vedavalli was urging Sanjay to marry Preethi, Sanjay decided to tell the truth about his and Vidya's wedding. To everyone's surprise, Preethi refused to get married to Sanjay in this way. She wanted a grand wedding to make everyone forget what Manasa did and make Vedavalli proud.
Vedavalli was impressed with Preethi. She promised Preethi that Sanjay would marry her only. Later Vidya revealed Abhishek's truth to Sanjay and Vijay and Karthik married Manasa to save from committing suicide. A furious Sanjay and Vijay trashed Abhishek.
What will happen next? Will Vedavalli accept Manasa and Karthik?
Stay tuned to this space for the latest updates on your favorite shows.