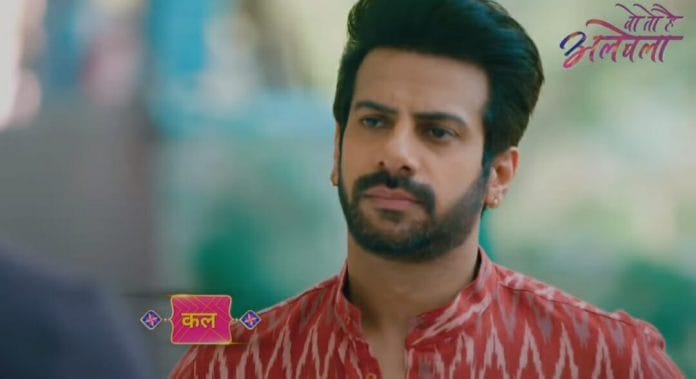 Woh To Hai Albelaa Upcoming Story, Latest Gossip , Future Story, Latest News and Upcoming Twist on tellyexpress.com
Star Bharat's popular show Woh Toh hai Albela starring Shaheer Sheikh and Hiba Nawab currently focuses on Rashmi's evilness and Sanchi's truth .
Previously we have seen that, Kusum fought with Rashmi for disrespecting herself and her husband. Nakul fought with his family for Rashmi and behaved rude with Kanha shocking everyone. Kanha devastated with Nakul's words while Rashmi continued gas lighting Nakul.
Kusum packed her bags and wanted to leave the house despite Yash asking her not to. Dadi Mausi started noticing the evilness in Rashmi's actions. Kusum left the house despite others asking her not to and she left with. Vikranth told that he had a surprise for Sayuri.
Sayuri was surprised by it when Vikranth said that it's him who invited Kanha for their wedding. She was shocked to witness his sadistic pleasure and wanted to torment Kanha. Sayuri was sad and heartbroken for what she's putting Kanha through.
In the future episodes we will witness, Kanha will come to the temple and Vikranth will be happy to see him. He will take them somewhere when Sayuri will ask Where's Pandit.
Vikranth wiik show something to her shocking both Kanha and Sayuri. Instead of fixing the date, he will directly made wedding preparations.
Will Sayuri's baby gets saved from Vikranth? Will Kanha and Sayuri gets reunited? Will Rashmi gets exposed?
All these questions will be answered in the upcoming episodes.
Stay tuned for more space.