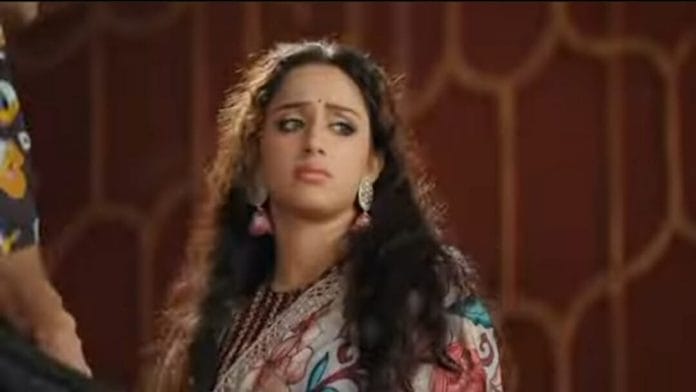 Yeh Hai Chahatein Spoilers, Upcoming Story, Latest Gossip , Future Story, Latest News and Upcoming Twist on tellyexpress.com
Abrar Qazi and Sargun Kaur Luthra starrer Yeh Hai Chahatein is one of the top Star Plus show because of the interesting storyline. The twists and turns of the show have glued us to the screens. Now, Pihu and Rudraksh marriage ceremonies begins so it will be intriguing to watch that what going to happen in the future episodes.
In the current track, Saaransh tells Ruhi that chandelier will fall on Rudraksh and Preesha. Preesha learns about Rudraksh and Pihu's haldi ceremony. She asks Rudraksh if he is really going to get married. Sharda tells her that the latter don't have rights to question Rudraksh. Pihu warns Preesha to not do anything to ruin the haldi ceremony. Preesha goes upstairs. Armaan drags her out of the room saying that he want to enjoy like other people.
Preesha notices that chandelier is about to fall on Rudraksh. She saves him. Pihu scolds Preesha. She reveals that that was flower chandelier and no one gets hurt because of flower chandelier. Ruhi says that Rudraksh's haldi got applied on Preesha's face. Preesha goes upstairs. She says that her heart is breaking but she can't do anything.
Kids hears her. Saaransh recalls that how he told decorator to arrange flower chandelier and how he sent Armaan to Preesha. Ruhi tells Saaransh that Preesha understood that how much she love Rudraksh and now it's Rudraksh turn.
In the upcoming episode, Preesha will decide to tell Rudraksh that why she married Armaan. She will feel dizzy and she fall off the staircase. Rudraksh will scream Preesha's name.
Why Preesha fainted? Will Preesha tell the truth to Rudraksh? What is Saaransh's second plan?
All these questions will be answered in the upcoming episodes.
To know what will happen next in your favorite show Yeh Hai Chahatein, stay tuned to this space.