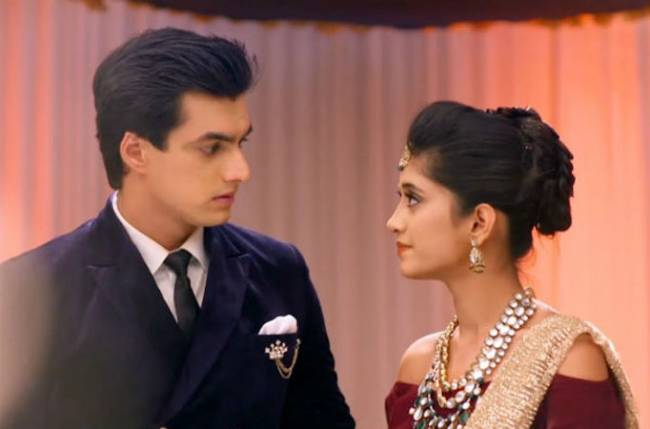 After mango eating competition in Star Plus longest running show Yeh Rishata Kya Kehlata Hai, it's time for another high voltage drama in the show with Kartik and Naira's photo shoot.
If you follow the show then you must be well aware of the on-going track in Star Plus show Yeh Rishata Kya Kehlata Hai. As, reported earlier in the serial Kartik is feeling insecure with Naira's growing appreciation.
In the current track drama is high with Naira joining family business and trying to help family. Kartik in the beginning supported her but now in the episodes it is seen, Naira's growing appreciation is affecting Kartik. He is feeling insecure though till now he himself does not know how to react on this but somewhere the ignorance is hurting his ego. Recently, Goenka's decided to keep a mango eating competition. Each members of the house participated but when the competition begun between Naira and Kartik. Naira won it. Family appreciated Naira and Kartik left the place seeing this. Later, he got upset too when he overhears Mihir's convo with some business man. He heard them comparing his designs with Naira and they appreciated Naira over Kartik. Kartik thinks of Mihir's words and at the same time Naira comes and hugs him. Kartik talks weirdly to her and Naira think about his changing behavior.
Now in the upcoming episode will see, Kartik and Naira will spend some quality time together and will wait for their Photo shoot. Both will be excited about their photo shoot. Later, the Goenka's will await Kartik's felicitation. Otherside, Mihir will have some plan in his mind.
Do kartik's insecurity will bring rift between him and Naira so there will be some twist, well for all the answers keep watching Yeh Rishata Kya Kehlata Hai, Mon-Fri, 9:30 pm on Star Plus.
Stay tuned with us for more updates.