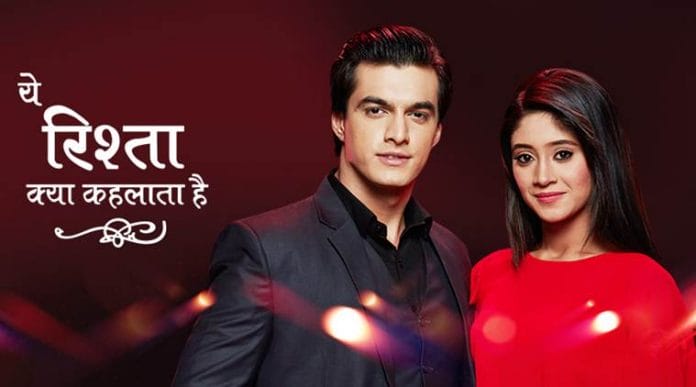 As we reported earlier that soon in upcoming episodes of Star Plus's much-hyped show 'Yeh Rishta Kya Kehlata Hai', troubles in the relationship of Kartik and Naira seems to be rising than diminishing. Because of Suhasini's unhappiness on Naira becoming more and more successful she will try everything to bring Naira down by every means.
Later in the episodes when Suhasini realizes that Naira is soon attending a business trip, in order to stop Naira from attending the trip, she will lie Naira about Kartik being ill. A very concerned Naira will cancel her business trip impulsively on receiving such news. Mihir will call Naira for the business trip and tries to convince her to attend it, however, Naira will flatly decline his request to take care of Kartik.
She will instead rush for a home in a very disheveled state only to realize that she was lied upon. She will be very shocked to see Kartik is absolutely fine.
Now it would be interesting to see how Naira would react further in this scenario? Will she misunderstand and blame Kartik for being lied on or will she dig further information regarding the matter?
What turn will this incident take on Naira and Kartik's already deteriorating relationship? Will they get more distant to one another following all the things that are happening around them?
Will Suhasini succeed in all of her cunning plans to put Naira down? Will Naira ever realize what Suhasini is up to? The upcoming episodes of Yeh Rishta Kya Kehlata Hai are hinting for changes in the relationship between the lead characters. Let's wait and watch how it all goes along from here.
Meanwhile, keep following our website for more of such updates on your favorite shows and stars.