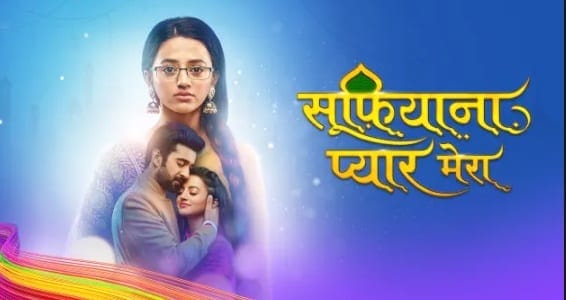 Star Bharat show Sufiyana Pyaar Mera is showing some real twist in the tale in the second week of
the show itself. The show is based on three characters life and their way to deal with things which
come in their way. We have seen in the first week of the show that how Saltanat going to pick up
Zaroon creates a chain of misunderstanding. While Zaroon though that Saltanat is the girl with
whom his alliance is fixed than on the other hand kainaat was fascinating about her would be husband.
Well in this week viewers have already witnessed how Zaroon and his family realized their
mistake when Kainaat was introduced in front of them for marriage. However, Zaroon's mom did
the ritual and make the alliance official. Now In the last episodes, we have seen kainaat went to
meet Zaroon separately and there he told her about not to able to marry her as he don't like her and
likes her sister. Well in the upcoming episode of the show Zaroon will declare his disapprovement
for the relation in front of the whole housemates. As a result, everyone including Saltanat will be
left shocked and disappointed with the development.
Now let's see what will be the next step of Kainaat, Saltanat and Zaroon in the upcoming story of the show, For more such updates keep
watching this space.