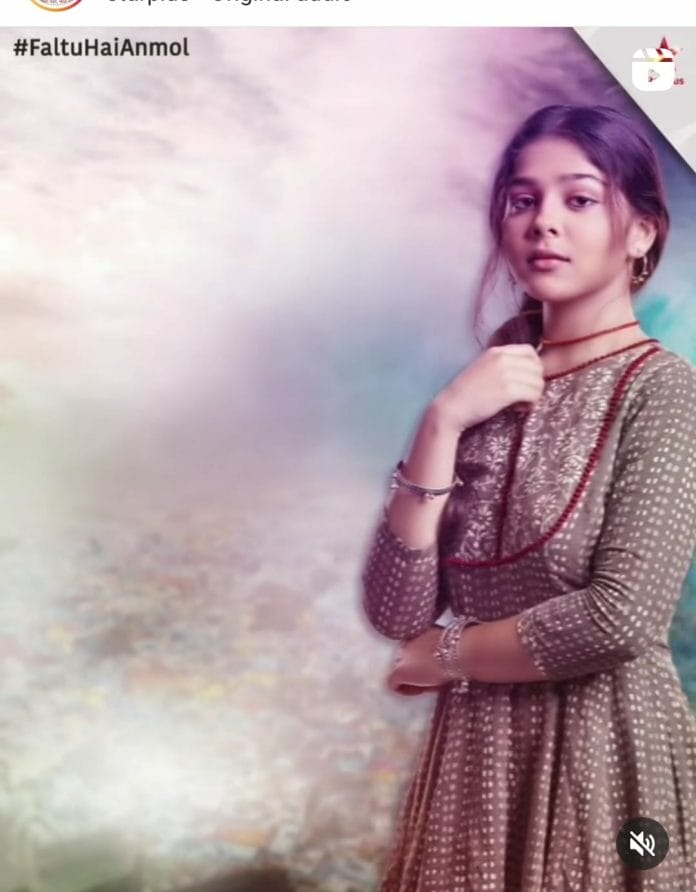 Faltu 8th January 2023 Written Update on TellyExpress.com
Episode starts with Charan and Pratap showing their support towards Faltu. The latter feels demotivated and worries about how to fulfill her dreams and promises given to her parents. Charan consoles her and declares that she can stay at the hotel till the time she wants and proclaims that no one will disturb her. She immediately holds his hand and states that she fears to stay alone and insists him not to leave her. He hugs her and assures that he will always be there for her and will always support her. He also encourages her that she will soon get her eye sight back and proclaims that nothing can stop her from fulfilling her dreams.
Here, Charan expresses his care towards Faltu and declares that soon everything will get fine. He ask her to stay motivated and never loose her hope. He then ask her to stay inside the hotel for sometime, while he and Pratap will come back after running some errands. She insists them to return back as soon as possible.
Faltu stops Charan from leaving and ask him not to tell anything to Ayaan about her eyesight. Charan gets confused and questions her about it, to which she replies that he have already done so much for her and she doesn't want to trouble him anymore. She makes Charan vow to her that he won't say anything to Ayaan, while Faltu becomes emotional. Charan blesses his daughter and then both him and Pratap hugs her.
Elsewhere, Charan and Pratap leaves from the hotel while Faltu recalls her moments with Ayaan and remembers how he used to motivate her. She determines to fulfill his dreams too along with her and starts practicing the cricket moves. She stumbles as she couldn't able to see anything but stays herself motivated.
Jamuna cries thinking about Faltu while Angoori and Rajat confronts the latter about her daughter as well as Pratap. She proclaims that she wontet her son spoil his life behind Faltu, while Jamuna stays silent. Angoori warns Jamuna stating that Pappi is also in Mumbai and proclaims that they will make him find everyone. Rajat also threatens Jamuna and then goes away from there, while Lajwanti consoles her mother.
Ahead, Mittals welcomes Ayaan and Tanisha into the house. They makes her perform the greh-pravesh ritual and then tells her about a ritual and warns that if she makes sound while doing it, then she won't have good future with Ayaan. Savita stops others from scaring Tanisha and states that she has already won everyone's heart by her actions and ask her not to worry about the rituals.
Tanisha was about to pick the last plate bit messes up and the plate falls down. Everyone gets shocked, while Savita assures that it doesn't mean anything. Siddharth smirks and intentionally talks about Faltu and brings the topic about Ayaan helping her. The latter gets furious and warns everyone not to talk about Faltu anymore. Janardan appreciates Ayaan's decision while Savita informs them about Guruji's words and ask to stay in separate rooms.
Further, Rijula confronts Ayaan about Faltu while he gets furious and tells the truth to her. Rijula questions that if he really loves Tanisha, to which he stays silent. Meanwhile, Pappi checks in inside the same hotel as Faltu but misses to see their names. He gets a call from Rajat who ask him to find about them, while he determines to bring Faltu back to Ittarpur along with him. He passes by Faltu's room and whistles while she thinks him to be Pratap and goes to open the door.
Precap:- Faltu goes for the checkup of her eyes and meets the doctor. She tells that Faltu can get her eyesight back as there is 50% of chances left. The doctor states that they have to perform an immediate operation and declares that it will cost around 15 lakhs rupees. Charan, Faltu and Pratap gets shocked hearing it. Whereas, Ayaan also comes to the same hospital along with Dadi while Pratap sees him and tells Faltu about it. She gets tensed and ask what is he doing there.
Click to read