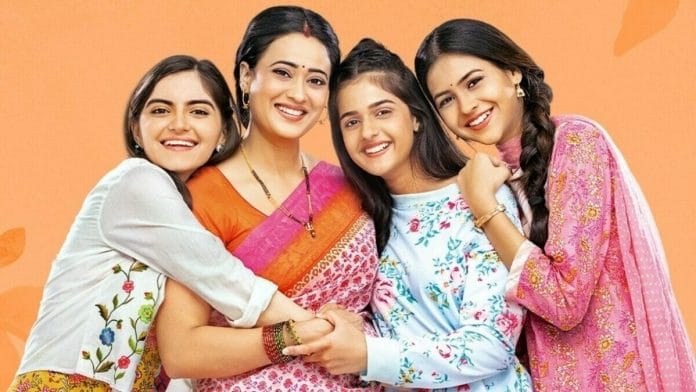 Main Hoon Aparajita 15th January 2023 Written Update On TellyExpress.com
The episode starts with Akshay saying to Aparajita they just separated for 2 days but he felt like they separated for years. He asks why? He requests her to stay near him. Aparajita gets emotional. She asks him to take a rest and leaves from there in tears. She recalls how she requested Akshay to not leave her. Amma comes to Aparajita. She asks her what happened. Aparajita says she is unable to do it as Akshay forgot his past but I didn't forget how he insulted and cheated on me. Amma ji says trust god as Guruji said it's fate and we don't know what happens in the future so let it happen the way it's going. Aparajita says no one is happy with the current situation and I don't want Mohini and her daughter to face a situation like us and we don't know how long we have to act as there is no guarantee for him to gain his memory. Amma says nothing in their hands. She thinks she is feeling happy about Akshay's memory loss.
Veer says to Sunil that he has to kill Akshay for his safety. Sunil asks him to forget about Akshay and advises him to make their men do his work. Veer refuses and says he will kill Akshay by himself tonight. Nia asks Disha if dad is fine. Disha says he is fine but we are hiding from him. She asks her to not worry. Nia says they never stayed away from their dad. Disha says we too didn't so learn it for some days. Nia says she didn't mean it and leaves. Asha asks Disha why she hurt her. Disha says it's the truth and currently, mom is in pain. Aparajita comes there and asks if everything is fine in the laundry. Disha says everything is fine and we will handle laundry for some days. Asha says current situations are showing them how caring and loving Akshay is. Aparajita says it's like a dream so don't expect more from him. She asks them to sleep finishing their dinner. Disha asks Aparajita how she will avoid sleeping in the same room. Aparajita says she will do something. She thinks she can't force Akshay to recall his memory otherwise it may cause damage to his brain.
Kiara creates a scene for more chocolates. Asha struggles to manage her. Mohini says to Manish hoping Akshay and Aparajita don't share a room. She asks him to get ready a way for her to snatch Akshay again from Aparajita. Amma handles Kiara. Later Nia goes to meet Dadi. Dadi asks how you come and what if Akshay sees you. Nia says she is missing Dad. She says she wants to live near Akshay. Dadi says already your sisters are hiding from him and it's difficult if you come here. Nia asks what if he won't get his memory? She requests her to make her meet her dad. Dadi promises to make her meet Akshay. She asks Nia to keep an eye on your mom as she may do something wrong in urgency. Nia agrees. Dadi blesses her. Veer calls Chavi and indirectly inquires Chavi about Akshay. Chavi reveals to him Akshay is going to sleep in his room alone. Veer smirks and decides to send Akshay to permanent sleep. Akshay asks her children to take food before Akshay wakes up. Akshay comes there and questions who are these 3 girls. Aparajita says, daughters. Akshay asks whose daughters they are.
Episode ends.
Also Check: